JURNAL ADMINISTRASI BISNIS FISIP UNMUL is a peer-reviewed journal which is published by Universitas Mulawarman, East Kalimantan publishes quarterly in February, May, August, and November. This Journal publishes current original research on Communication Studies.
JURNAL ADMINISTRASI BISNIS FISIP UNMULpublished at Vol. 1, No. 1, 2013 until Vol. 2 No. 4, 2018 can access on http://ejournal.adbisnis.fisip-unmul.ac.id/site/. From February 2019 JURNAL ADMINISTRASI BISNIS FISIP UNMUL uses OJS and can access in new host on http://e-journals.unmul.ac.id/index.php/.
Reviewers will review any submitted paper. Review process employs a double-blind review, which means that both the reviewer and author identities are concealed from the reviewers, and vice versa.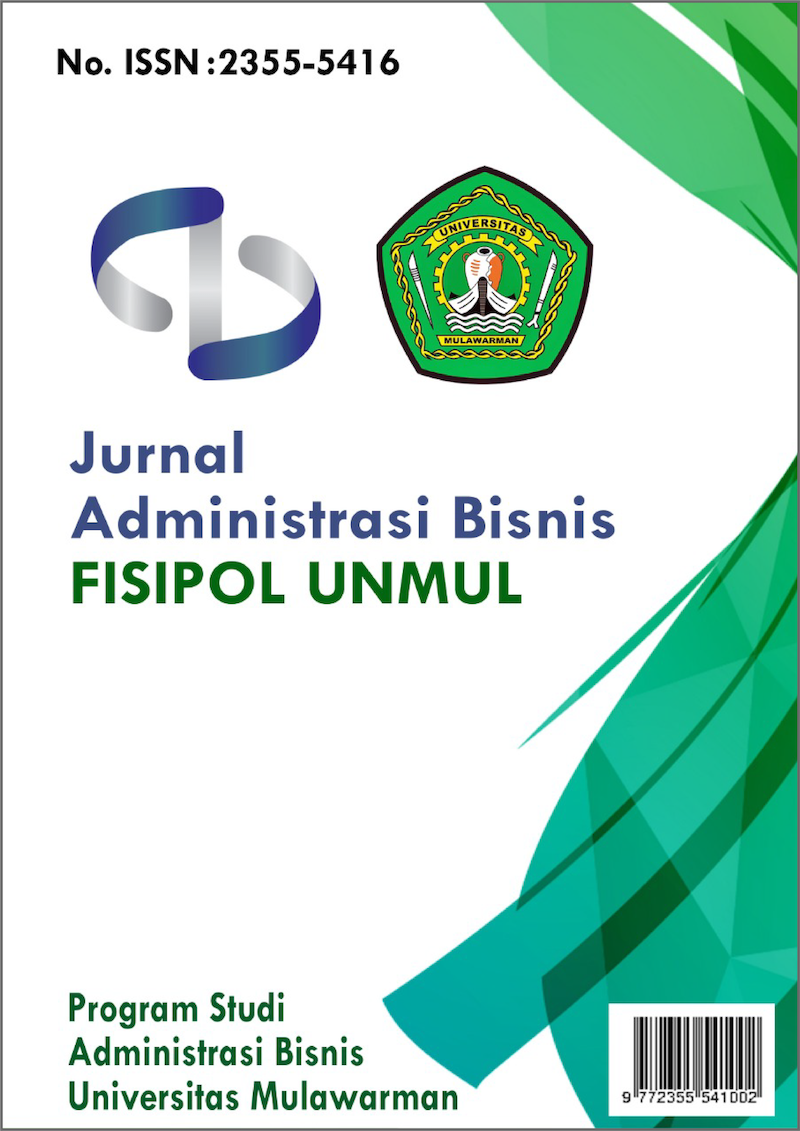 Vol 9, No 3 (2021): Jurnal Administrasi Bisnis
Jurnal terbit dengan 10 artikel
Table of Contents
Articles
| | | |
| --- | --- | --- |
| | Esy Vita Tresia Waty | 215-219 |
| | | |
| --- | --- | --- |
| | Salsabila Tarisha Putri, Cecep Safa'atul Barkah | 235-247 |
| | | |
| --- | --- | --- |
| | Muhammad Zaini, Riyadi Riyadi | 255-260 |