| | |
| --- | --- |
|   |  Proceedings SAKTI - Proceeding of Computer Science and Information Technology (SAKTI), was originally a collection of student research results. Periods are published twice a year in March and September. Seeing the interest of the participants from outside, then the magic of the 2nd period (March 2017) Began to accept papers from outside the institution Mulawarman University, and given the name National Seminar on Computer Science and Information Technology. This Proceeding is National and has cooperation with Affiliation from outside Mulawarman University Proceedings of SAKTI are presented in several sections. First, present the main papers of seminar speakers. Second, presenting student research papers related to established subthemes. Proceeding SAKTI has a redaction under the Faculty of Computer Science and Information Technology, Mulawarman University. The editorial board consists of lecturers of the Faculty of Computer Science and Information Technology in various fields of expertise such as Software Engineering, Information Systems, Network and Computer Security, Image Processing, Multimedia and Artificial Intelligence, Machine Learning,Digital Image Processing . For Information and Services editorial information please contact sakti.unmul@gmail.com no later than in addition, you can also prepare your paper for next edition of SAKTI. |
---
Online Submissions
Already have a Username/Password for SAKTI?
GO TO LOGIN
Need a Username/Password?
GO TO REGISTRATION
Registration and login are required to submit items online and to check the status of current submissions.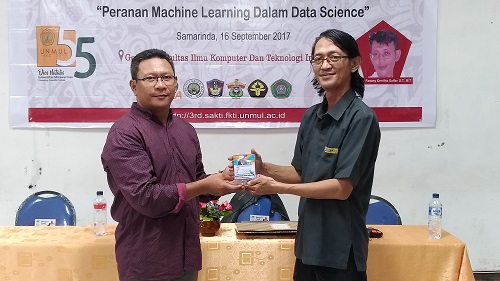 Announcements
Call of Paper Proceedings 4rd Prosiding SAKTI -March 2018

Welcome to the Proceedings Of Computer Science and Information Technology (SAKTI), is a dissemination of research results from lecturers, researchers, professionals and students. SAKTI is held twice a year in March and September. 4rd SAKTI 2017 is organized and implemented by the Faculty of Computer Science and Information Technology, Mulawarman University together with the State University of Malang, the Muslim University of Indonesia, Hasanuddin University, Bali State Polytechnic.

Posted: 2017-09-24
More...