ANALISIS PENDAPATAN USAHATANI JAGUNG MANIS DI KELURAHAN TANI AMAN KECAMATAN LOA JANAN ILIR KOTA SAMARINDA (Analysis of Income of Sweet Corn Farming in Tani Aman Urban Village Loa Janan Ilir Subcity Samarinda City)
Abstract
Corn plants are very well known by the people of Indonesia, even in some areas it is used as a staple food. One type of corn plants that people like is sweet corn. The aim of this study were to determine the income obtained by farmers in sweet corn farming. This research was conducted in Tani Aman Urban Village, Loa Janan Ilir Subcity, Samarinda City, with a total sample of 24 people. The data collected were primary and secondary data. The results of this study indicate that the amount of sweet corn farming income was IDR293,438,733.33 cropping season (cs)-1 with an average of IDR12,226,613.89 cs-1 respondent-1. The value of R/C ratio of 2.1 indicates that sweet corn farming is profitable to cultivate.
Keywords
Sweet corn, income, farming.
References
Adisarwanto T, Yustina EW. 2007. Meningkatkan Produksi Jagung di Lahan Kering, Sawah, dan Pasang Surut. Penebar Swadaya, Jakarta.
Badan Pusat Statistik (BPS) Kota Samarinda. 2015. Statistik Padi dan Palawija Kota Samarinda 2015. BPS Kota Samarinda, Samarinda.
Mosher AT. 2002. Menegakkan dan Membangun Pertanian. Yasaguna, Jakarta.
Samuelson PA, Nordhaus WD. 2003. Pengantar Ekonomi Mikro. Erlangga, Jakarta.
Soekartawi. 2010. Agribisnis: Teori dan Aplikasi. RajaGrafindo Persada, Jakarta.
Sumiasih M. 2014. Analisis usahatani jagung manis. Kasus di Subak Mambal Kabupaten Badung Provinsi Bali. Skripsi. Fakultas Pertanian Universitas Dwijendra, Bali.
Sunawirawan. 2010. Analisis efisiensi biaya produksi dan pendapatan usahatani sawi di Kota Bandar Lampung. Skripsi. Jurusan Agribisnis Fakultas Pertanian Universitas Lampung, Bandar Lampung.
Yusnaini. 2009. Pengaruh jangka panjang pemberian pupuk organik dan anorganik serta kombinasi terhadap perbaikan tanah masam taman bogo. Journal of Tropical Soils. 14(3): 253.
DOI:
http://dx.doi.org/10.35941/jakp.4.2.2021.5173.67-74
Refbacks
There are currently no refbacks.
Copyright (c) 2021 JURNAL AGRIBISNIS DAN KOMUNIKASI PERTANIAN (Journal of Agribusiness and Agricultural Communication)
This work is licensed under a
Creative Commons Attribution-ShareAlike 4.0 International License
.
Program Studi Agribisnis, Fakultas Pertanian, Universitas Mulawarman.
Study Program of Agribusiness, Faculty of Agriculture, University of Mulawarman.
Jl. Pasir Balengkong Kampus Gunung Kelua. Kota Samarinda, Provinsi Kalimantan Timur, Indonesia. 75123.
E-mail: jurnal_akp@faperta.unmul.ac.id
_____________________________________________________________________________________________________________________________________________________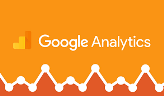 Journal of Agribusiness and Agricultural Communication by http://e-journals.unmul.ac.id/index.php/AKP/ P-ISSN 2622-5050, E-ISSN 2622-6456 is licensed under a Creative Commons Attribution-ShareAlike 4.0 International